Network Security
Is your network costing you valuable time and money with lost productivity and downtime?
You may be taking your business's most important IT asset for granted — and we have the key to protect it. Your network is the core of your IT infrastructure, and if not properly implemented or maintained, it can be the single biggest source of downtime and frustration. Our network security offerings help your business run smoothly, allowing you to focus on your clients and growing your business.

Affordable Managed Network Security
We partner with the best in the industry, giving you enterprise grade security that keeps your technology and data safe.

Increased Productivity
Maximize your employees' productivity by not hindering them with downtime, slow connections, and other network related problems.

Secure Remote Access
Give you and your team the ability to work efficiently while away from the office. With secure VPN and remote file server access, no longer will you confined to your office when getting work done.
 
Network Optimization
Take granular control of your network by controlling who and what access your network. Features such as traffic prioritization, we bsite content filters, and restricting unproductive services like Netflix help keep your network at optimal conditions.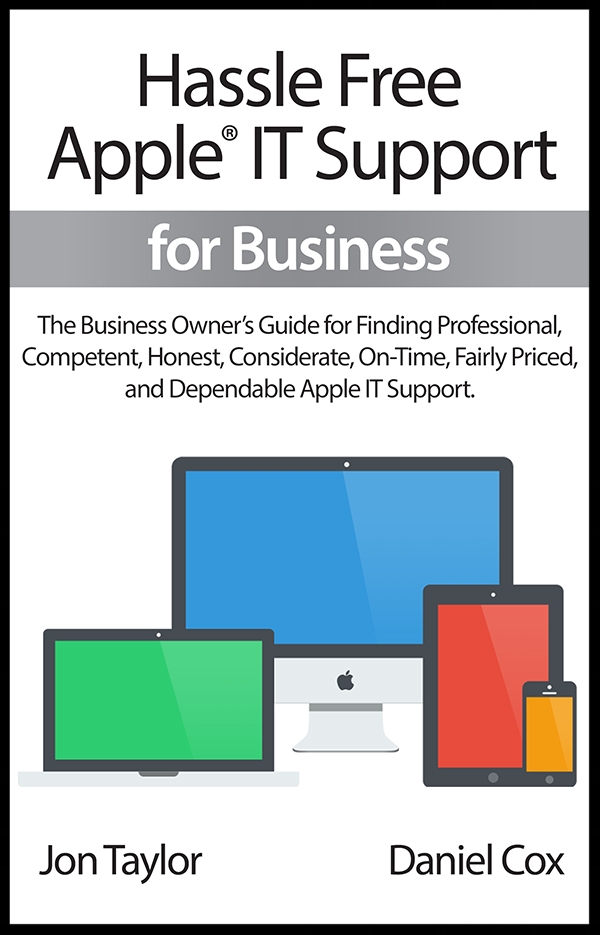 This FREE e-book is every business professional's guide for finding competent, honest, considerate, on-time, fairly priced, and dependable Apple IT support. Download now!