Mobile Device Management
Apple Mobile Devices are everywhere — and every one of them presents a potential threat to your organization.
 
The use of mobile devices like iPads, iPhones, and iPods has taken off across virtually every industry and size of business. Both employer-owned devices and bring-your-own-device (BYOD) approaches are common, but most companies have a poor understanding of how to properly manage the devices. To hackers, an unmanaged mobile device is like broadcasting to the neighborhood that your front door is unlocked — and wide open.
 
Mobile Device Management
We use sophisticated software to remotely secure and maintain the organization's iPhones, iPads, and iOS devices to ensure they meet the organization's security standards.
 
Device Enrollment Program (DEP) Management
Working with Apple's DEP program, we manage fleets of iOS mobile devices with custom-tailored deployments of apps and settings that perfectly match the business need.
 
Context-Sensitive Functionality
Our robust management tools allow for the functionality of mobile devices, such as the ability to take pictures, to be controlled based on the physical location of the device. This level of security management meets and exceeds even the most stringent government regulations such as HIPAA.
 
Security and Peace of Mind
The combination of our tools and management techniques allow organizations of any size and industry to deploy corporate-owned or BYOD devices in a highly secure and reliable manner.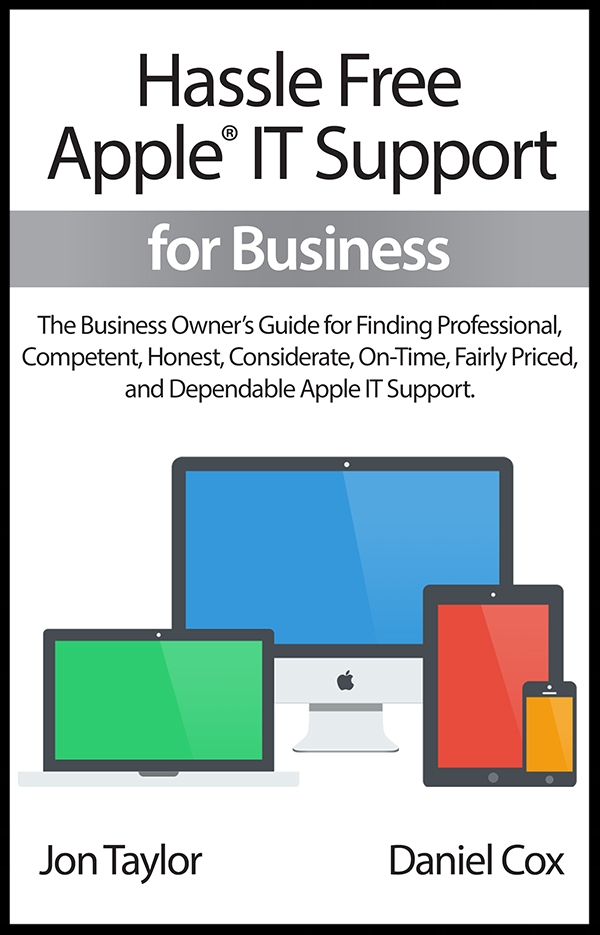 This FREE e-book is every business professional's guide for finding competent, honest, considerate, on-time, fairly priced, and dependable Apple IT support. Download now!