About Us
Tech support you'll love for the products you can't live without.
Bayon IT was created in 2012 by Jon Taylor following his passion for infusing technology into the daily life. A passionate and expert Mac user, Jon worked in sales and management at Arkansas' only Apple Specialist for 10 years, and then moved to Minneapolis to focus on consulting and software solutions. This is when Bayon IT was born.
At Bayon IT, our mission is to become the trusted source for Apple product and integrated solutions in Minneapolis - St. Paul.
Let our team of experts create customized IT solutions that will transform your business's technology from being a drain on time and resources to being instrumental in taking your company to the next level.
By outsourcing your IT needs and full Apple support to Bayon IT, your business will benefit from:
Full technical support - our technical experts are on hand whenever you need us, to offer all the support your business needs
Product discounts - benefit financially from our strong IT industry links
Improved efficiency - our IT solutions simplify your working environment and provide you with the time and resources you need to manage your business more effectively
Being proud members of the Apple Consultants Network, a national group of certified consultants who specialize in Apple products and solutions, we work directly with the local Apple Retail Stores and the Apple Store Online to help our customers get the most out of the products we love.
Find out how our experienced professionals can turn your technology investments into a powerful business advantage.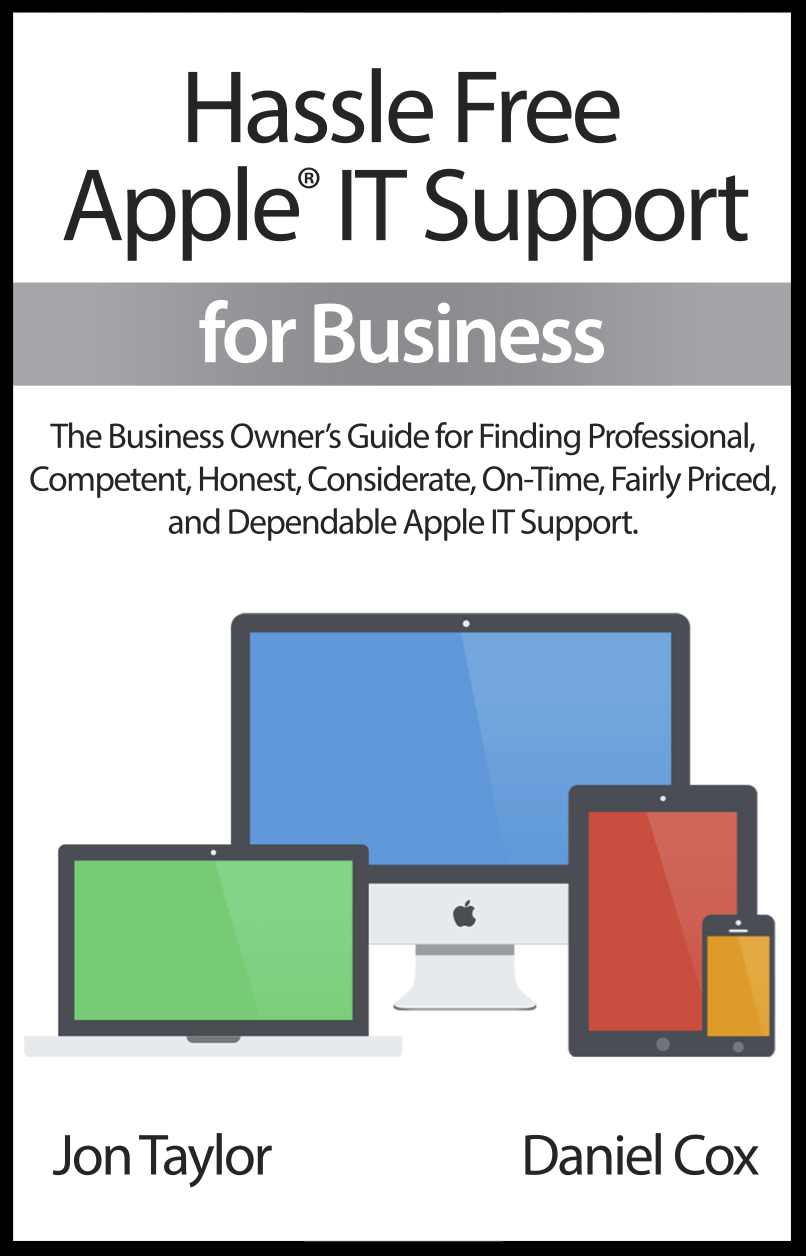 This FREE e-book is every business professional's guide for finding competent, honest, considerate, on-time, fairly priced, and dependable Apple IT support. Download now!